Rogers
Regular price
$1,200.00
Sale price
$989.00
Unit price
per
Sale
Sold out
Solid Brass Snare with 7-line Dyna-sonic Styling
The earliest Rogers Dyna-sonic snare drums featured a 7-line unbeaded metal shell that closely resembles today's B7 Dyna-sonic. The critical difference here is that the B7 features a 1.2mm solid brass shell to deliver new heights of power, sensitivity, and tone. And paired with Rogers' patented floating snare rail mechanism, the B7 brass snare is your ticket to a boundless playing response and an ultra-high dynamic range. The 8-inch x 14-inch B7 Dyna-sonic is outfitted with all the trappings of Dyna-sonic luxury, including Beavertail die-cast lugs and Rogers' unmistakable Clockface throw off. A Rogers script insignia and "Custom Built" oval badge round out this one-of-a-kind snare.
1.2mm solid brass shell
Brass is one of the most sensitive shell materials on Earth. And as a result of its solid brass shell, the B7 Dyna-sonic is able to deliver ghostly grace notes and a bomb blast backbeat with a flick of the wrist. Fans of the classic Dyna-sonic styling will appreciate the B7's 7-line shell and cast Beavertail lugs. Whether you're looking for power or sensitivity, looks or tone, the Rogers B7 brass snare drum from Sweetwater delivers on all fronts.
Dyna-sonic snare rail
One of the Dyna-sonic series' claims to fame is its patented snare rail: an adjustable metal holster with internal snare wires. Unlike other snare drums, which draw the snare wires up against the bottom head as you tighten, the Dyna-sonic has independent controls for snare tension and height. Adjust the snare rail so it just kisses the bottom head, then tension your snare wires to taste. This gives you the snare sensitivity you need without choking the head — one of the many reasons why drummers today swear by Rogers Dyna-sonic snare drums.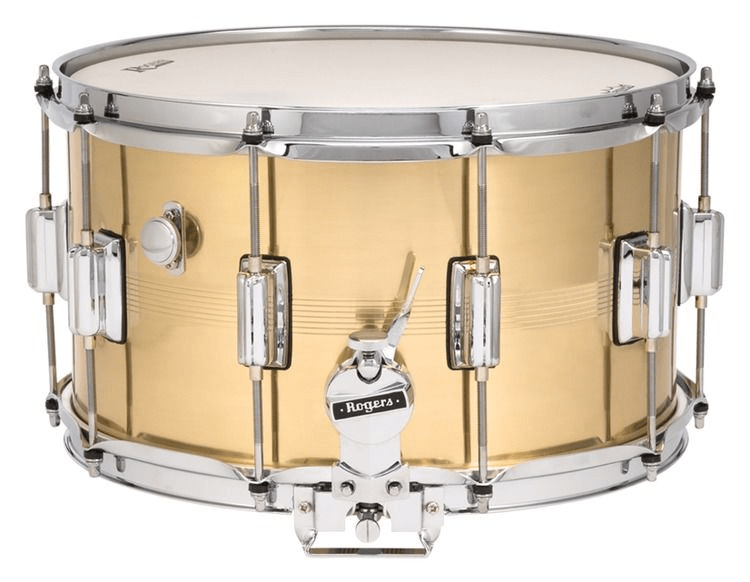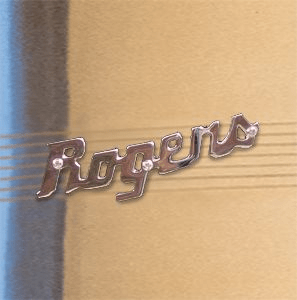 Rogers B7 Brass Dyna-sonic 14-inch Snare Drum Features:
Modeled after early Dyna-sonic 7-line snare drums
Solid 1.2mm brass shell delivers delicate grace notes and
Share
View full details